The Order of Knights of Pythias is an international non-sectarian fraternal order, founded in 1864, and was the first such organization to be chartered by an act of Congress.
Knights of Pythias
Benjamin N. Cardozo Lodge #163/157
---
Fair Lawn, New Jersey
MEETINGS AT THE FAIR LAWN SENIOR CENTER
FIRST AND THIRD WEDNESDAYS OF EACH MONTH 8:15 PM
EXECUTIVE BOARD MEETING SECOND WEDNESDAY 8:00 PM
CBA MEETING FOURTH WEDNESDAY 8:00 PM

Dine-A-Round January 19, 2017 7:00 PM Davias Fair Lawn
Charities Presentations March 15, 2017 6:00 PM Fair Lawn Community Center

Updated May 29, 2017
Navigation:
Home
Message from the
Chancellor Commander
Vice Chancellor's
Monthly Report
Please use Charities Foundation link below for the
Bike-A-Thon forms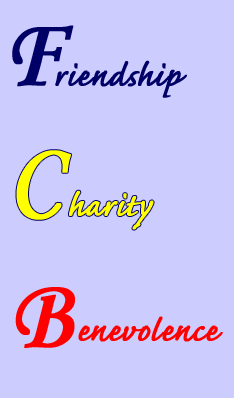 The Order of Knights of Pythias is a great international fraternity which was
founded in Washington, DC, February 19, 1864, by Justus H. Rathbone,
and embraces more than two thousand subordinate lodges in the United
States and Canada, with occasional lodges having been formed elsewhere.
The primary object of fraternal organizations is to promote friendship among
men and to relieve suffering. Each organization adopts some outstanding
principle as its objective. The individuality of an order is determined by its
ideal sentiment. The distinguishing principles of the Order of Knights of Pythias
are "FRIENDSHIP, CHARITY and BENEVOLENCE".